Don't Believe Your Competition
So they say business is slow...
You see them at trade shows and industry conventions, and by the end of your brief encounter, it appears your competitor will be out of business by the time the last booth is torn down or the evening mints are distributed.
From our experience, corporations indicate that their competitors always seem to live another day and continue to fight for market share. While there are valuable relationships to be formed within your industry, competitors will always be just that - the competition. So smile and nod your head a lot, but don't necessarily believe their sob story. The only time you should rest on your laurels is when your competition is officially out of business (and that's even debatable). Until then, you should assume that they have products and strategies in the works that may affect your bottom line.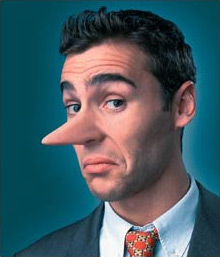 How your competition may be misleading you:
Their trade show booth is bigger than previous years.
They're selling products in expanded markets.
They moved into a larger facility.
They hired additional executive/management staff.
They took over more skus/shelf space in retail outlets.
They've devoted more revenue to brand exposure.
Tips to check up on your competition:
Have a current copy of their catalog or product-line to see if their product-line is increasing, staying the same, or decreasing.
Try to obtain a copy of their current price list to see if their pricing is increasing, staying the same, or decreasing.
If you share the same vendors, try to get a feel for how prompt they are with paying their invoices.
If you know the rep groups they use, try to find out if they have any information on how the corporation is doing.
Try to find out from buyers you meet with if they are increasing or decreasing their exposure with this competitor.
Research them on the Internet.
Use the company's name to search patent files to see if their name is appearing on patents.
Have the USPTO notify you when a patent is issued in their name.
Business 101 teaches us to never believe a competitor and always to be on the offensive. Corporations should be backing up their current product-line and staying ahead of the competition by developing new products.
If you are like the majority of the corporations we work with, and are determined to beat your competition at the retail level, we're the kind of company you want to work with.