Our Method
Work with the Manufacturer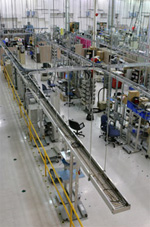 Even after a project is completed and we have handed over all of the presentation materials, we continue to offer support prior to, during, and after the product has entered the marketplace.
We make ourselves available for:
Discussions on interpreting software and drawings.
Discussions on material selection or substitution.
Discussions on manufacturing method and approach.
Discussions on quality of first shots coming off the manufacturing line.
Suggestions as needed for changes.